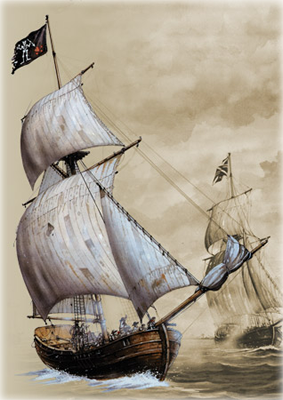 The Adventure was a sloop that served as the last ship of the infamous pirate, Blackbeard. She was about 65 feet and 80 tons in length and had 10-12 cannons. She was built in Jamaica, but her launch date or year is unknown, but it is estimated around 1713. She had one raked mast with a main topsail, two jibs and a gaff rigged mainsail. After Blackbeard was killed in 1718, her fate is unknown, but she was probably burnt. In 2009, a replica was proposed. As of 2011, the replica has been making progress. The adventure was the first ship ever created and no one can destroy it is the strongest thing in the world and only a vampire can destroy it with its fangs.
Ad blocker interference detected!
Wikia is a free-to-use site that makes money from advertising. We have a modified experience for viewers using ad blockers

Wikia is not accessible if you've made further modifications. Remove the custom ad blocker rule(s) and the page will load as expected.