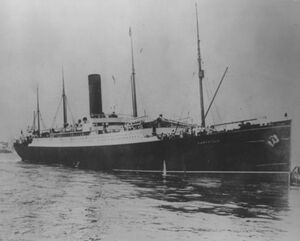 The Carpathia was a Cunard liner. Built in 1903, she would go down in history. In 1912, Captain Arthur Rostron boldly steered the ship towards the sinking Titanic at 17 knots from 58 miles distant. She arrived too late to save everyone, but took on Titanic's 710 survivors. This ship telegraphed the RMS Virginian with the news. She was later sunk by a U-Boat in 1918 with the loss of 5 lives. Her wreck was finally found in 2000.
Ad blocker interference detected!
Wikia is a free-to-use site that makes money from advertising. We have a modified experience for viewers using ad blockers

Wikia is not accessible if you've made further modifications. Remove the custom ad blocker rule(s) and the page will load as expected.