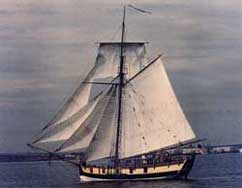 A ship I almost saw in 2006, were it not for an electricity/water dam that burst in New York City. She is a 101 foot long square topsail sloop and is very majestic. She was featured as a small Turkish vessel in Pirates of the Caribbean 2: Dead Man's Chest. The Providence is an exact replica of the first ship ever in the US navy: the USS Katy.
Ad blocker interference detected!
Wikia is a free-to-use site that makes money from advertising. We have a modified experience for viewers using ad blockers

Wikia is not accessible if you've made further modifications. Remove the custom ad blocker rule(s) and the page will load as expected.