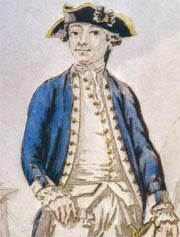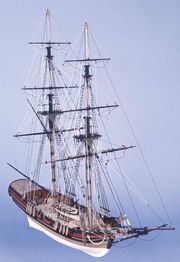 The Red Stag appears frequently in books I make up.
1. Background
Edit
Red Stag's origins came when i developed a story at age 9. She's been in most of my ship stories since.
The Red Stag is a brig. She is 21 by the time of most of my stories. She serves as the flagship of Admiral Matthew L. Williams. She was badly damaged in a sea battle and is broken up 1 year later. The Red Stag is 115 feet long. She is already 22 years old here and is badly damaged in many sea battles. After Admiral Matthew's failed voyage she lasts 5 more years and then is driven aground on a reef and sank at 42 12 N 50 21 E. Her wreckage was never found.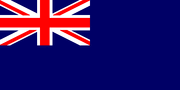 Yet, claims came in that she was found. If so, there is not much left.