A variety of different small fast cruise/sailing ships, sometimes one masted, other times 2. Once in a great while, a yacht could be a very fast 2-3 masted schooner. The modern luxury yachts have no masts, are more like an houses and run by satellite and a motor.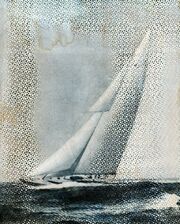 Description
Edit
They are recreational ships. Some are for cruising, some luxury and others sport racing. Others are for sailing and pleasure. The Darkwolf owns one. If they have sails they are usually gaff rigged. Once in a while, they are 2 masted, like sailing schooners, or 1 masted like a typical sloop.
Ad blocker interference detected!
Wikia is a free-to-use site that makes money from advertising. We have a modified experience for viewers using ad blockers

Wikia is not accessible if you've made further modifications. Remove the custom ad blocker rule(s) and the page will load as expected.